TAO Survey-Kamagaya


TAO Survey Kamagaya is nova survey with camera lens + CCD camera operated by TAO, private observatory of meineko.


TAO Survey moved from Tsukuba, Ibaraki to at Kamagaya, Chiba, Japan on 18 Jun 2013.



Instruments:
Nikon 85mm F1.4 (using as F2.0) + QSI 532 CCD camera with Ic or V filter

System
MaxImDL+PinPointsLE
Python scpript developed by Dr. Hiroyuki Maehara, Kyoto University (SExtractor, pyRAF, MySQL).
#Dr. H. Maehara is now in U. of. Tokyo.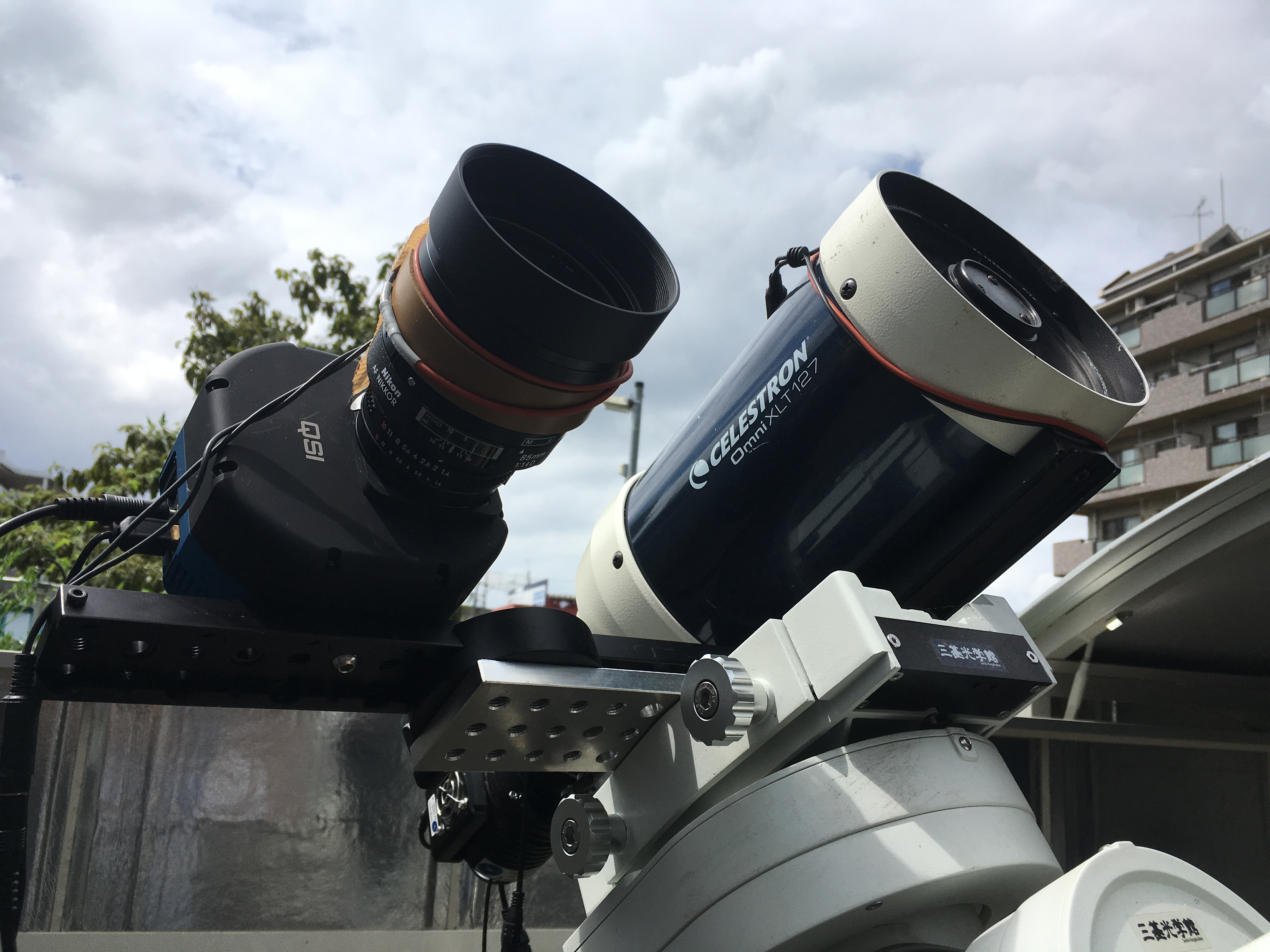 Data are available at http://meineko.dyndns.org/~meineko/
This is test operation. Please note sudden mentenace and shutdown without notice.


(Followings are message in Japanese.)

CCDカメラにカメラレンズを付けて、新星捜索の真似事を数年前からやっています。
Icフィルターで星間吸収の影響を抑えつつ、暗い新星が捕まえらればと思っています。

2013年6月に千葉県鎌ケ谷市に移転しました。
これまでと違って、北天もある程度撮れるようになりましたが、逆に、南天のカバー率は悪くなっています。
2014年5月に、レンズとCCDカメラを新調しました。
2015年1月にレンズとCCDカメラを元に戻しました。赤道儀を変えました。
2016年8月、CCDカメラを変えました。